Find the
perfect

home plan. For

less.
3 STEPS TO FINDING YOUR HOME PLANS
Finding the right house plan for your family can be a daunting task. Fortunately, you found yourself here at My Home Floor Plans, and we've made searching for your dream home easy.
1. Create an Account
By creating an account on our website, you will have a central location to store your favorite plans and searches, as well as the ability to opt-in to our newsletter, which includes helpful suggestions. This is also where order information can be accessed. Simply select the My Account option at the top of our page to finish the registration procedure. Now let's begin our hunt!
2. Search Smarter with Filters
Knowing the dimensions and specifics of the land on which you intend to construct is the first step in selecting the ideal house plan for your family. Keep the property's location in mind when you search for a home, as it is a crucial factor.
Our search methodology starts with square feet. Think about the size of the home you'll need now and in the future. Is your family expanding? Do you require a master on the first floor? Determine the size of the home you can afford to build and maintain. Using the same questions, you may determine the number of bedrooms and bathrooms in your new home. As you add features, sizes, etc., the filter will automatically show what plans we have matching your needs.
Click the Extended Search button next to the Search option to see a comprehensive list of features, from the number of garage bays to your preferred architectural style. You may be required to eliminate possibilities based on the number of house plans that meet your preferences. If there are no results, reduce the parameters to cover more homes.
Once you have found the search results that best meet your needs, you can save this search by naming it. For instance, if you enjoy 1-story bungalow homes between 1,000 and 3,000 square feet, you can save these search results under the title "Our Favorite Bungalows" and return to them at any time.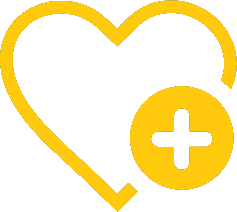 3. Save your Favorite Home Plans
By making an account, you can save your preferred house plans. Simply click the Favorite button when you find a property you wish to save, and a drop-down choice will display. You can give the home between one and three hearts, leave a message, and save it to your favorites list for subsequent viewing.
You can also eliminate certain plans that aren't quite what you're searching for so that they no longer appear in your search results. Next to the Favorite button is the option to discard a certain house plan. This function can be equally as useful as the saving option.
Check out our BLOG to calculate the size and characteristics of your ideal home.